Where were you born?
I was born in 1964 in Matatiele and grew up on a farm in the Eastern Cape near to the village of Cedarville, South Africa. I am the second child in a family of four children. My Dad and Grandad farmed mealies, sheep, cattle and had a herd of dairy cows. One of my earliest memories is the sound of buckets clanking in the milking shed when it was still pitch dark outside very early in the mornings.
What was it like growing up on a farm?
It was quite isolated I suppose and I loved it. The nearest 'proper' shop, in the town of Matatiele, was about a forty-minute drive away from the farm. It's very close to the mountain kingdom of Lesotho and Basotho people sometimes still, to this day, ride into town on horseback. But the distance made us resourceful and Mum was always baking, bottling, knitting, sewing and growing things - and getting us to help. Once a month there was church on a nearby farm and every Sunday we played tennis at a little club on another farm down the road.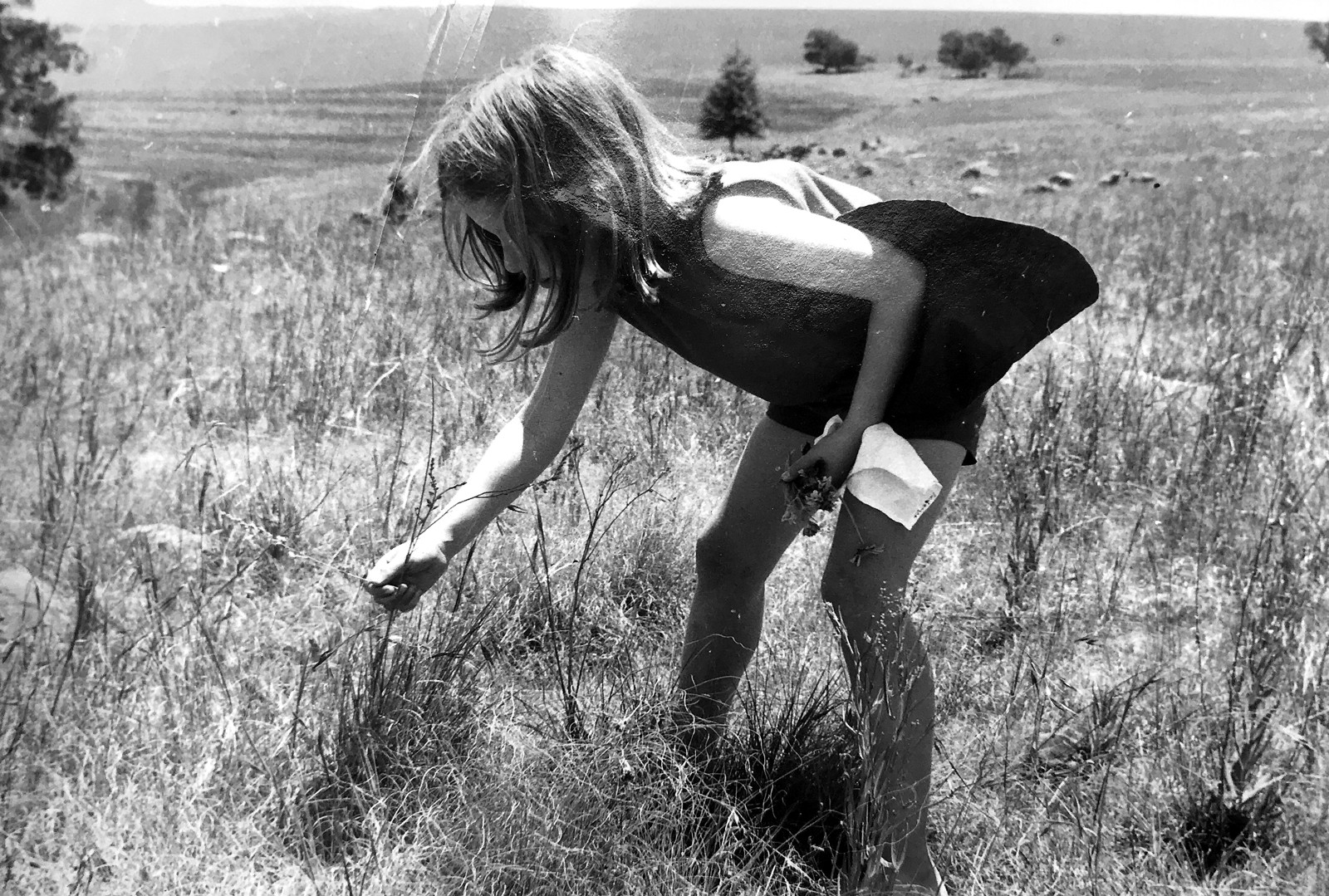 We rode a lot: hardy, sweet tempered ponies that my dad bought at the Qacha's Nek pound. My sister and I tried teaching those ponies to become gymkhana jumpers like those that we read about in books, but we never got them to do much more than a lazy little lollop over a pole balanced on two tin cans. We also rode furry little donkeys bareback with no bridles and swam in the muddy Mzimvubu river all set about with willow trees. We jumped in wool bales, fished for carp in the river, stuck our fingers into the slimy, sucky mouths of calves, bottle-fed hans lambs and rode on tractors. Mum taught my sisters and me to sew and we made a lot of our own clothes.
What was South Africa like when you were growing up?
At that time South Africa was deep in the tunnel of apartheid. Like all black South Africans, workers on our farm lived without political, economic or social rights or safety nets, and that was most obvious in the differences between the lives of me and my siblings, and the children of the farm workers. We all played together but our lives could not have been more different.
My brother, sisters and I were driven to a weekly-boarding school, a convent in Kokstad, while the children of the farm workers walked, many of them barefoot, to a one-room school on a nearby farm. We had a teacher for every grade, a playground, a swimming pool and a library – while the farm workers' children had one teacher, a single classroom for everyone across all grades and none of the resources that we took for granted. I accepted that difference I suppose, in the way that children so often do.
But at that time South Africa and neighboring Rhodesia (now Zimbabwe) were the most racist countries on earth. White people got the best land, housing, schools and health care and black South Africans lived lives of unrelenting hardship. My family were liberals who voted against the Nationalists who had put apartheid in place – but the truth was that all white people lived well off the system. It was only when I got to university, that I began to see the profound injustice of this.
I studied English and History at the University of Natal (now University of KwaZulu-Natal) in the early 1980's and it was here that I made friends, both black and white, who were actively involved in anti-apartheid activities. Although our commune was raided by the security police a few times and some of us were arrested, I was a very small fish in the anti-apartheid pond. However, I became aware of the huge sacrifices that many other people were making: especially those who chose to live in exile or risk imprisonment, solitary confinement or life-on-the-run from the security police.
Things changed - joyfully - in 1994 when we had our first properly democratic election and Nelson Mandela became our president. But the effects of apartheid are still felt today and South Africa remains one of the most inequitable countries on earth. The differences between rich and poor are still very marked.
What were your favorite books when you were a child?
My best picture books were probably Babar, the elephant books, Ladybird picture books (Cinderella) and The Story Of Ferdinand. My favorite novels were My Friend Flicka and Thunderhead by Mary O'Hara, What Katy Did by Susan Coolidge, Little Women by Louisa May Alcott, The Narnia series by CS Lewis and A Little Princess by Frances Hodgeson Burnett.
What are some of your favorite children's books now?
To Kill A Mockingbird – Harper Lee
Walk Two Moons – Sharon Creech
The Eighteenth Emergency – Betsy Byers
Goodnight Mister Tom – Michelle Magorian
The Hollow Land - Jane Gardam
Anything by Philip Pullman
Anything by EL Konigsburg